99,99% Air & Surface Disinfection Efficiency UV-C radiation destroys the reproductive capacity and kill the microorganisms such as viruses, bacteria and other harmful organisms.
Vertical and Horizontal disinfection by tilting arms. Precise disinfection strategy.
Autonomy. Smart charging, return to the charging area when it detects low battery levels.
Ecofriendly Technology. 0% environmental impact.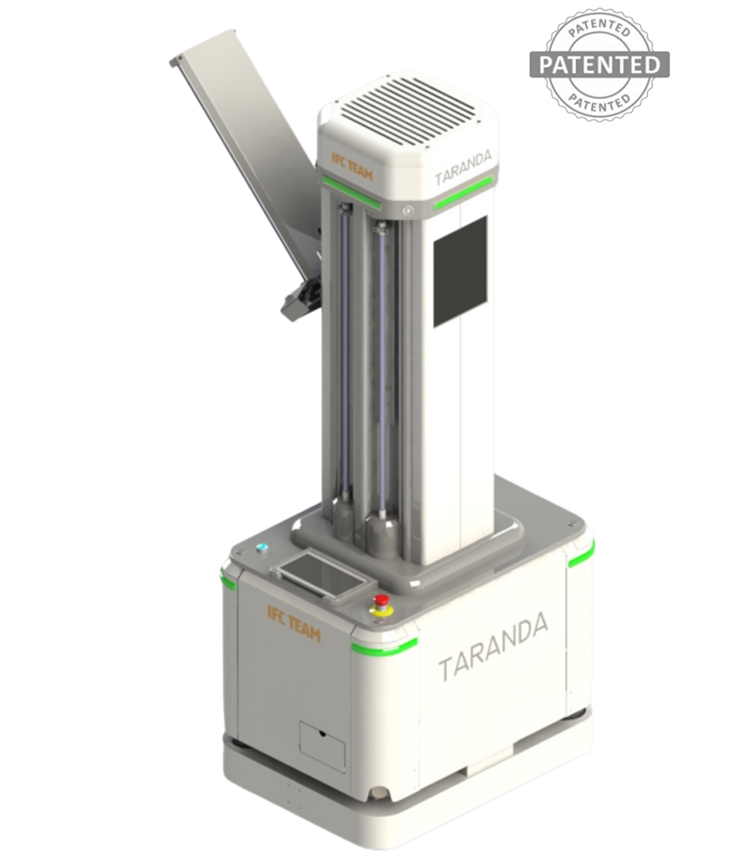 Autonomous Navigation Using AMR The natural navigation system allows to carry out all the missions assigned by the user for a complete disinfection process.
Different Working Modes. Safe disinfection with and without people around.
Remote control. Visual data to ensure the disinfection process and reports data.
Cameras & Sensors Security. 360º obstacle and human detection using PIR sensors, lasers and cameras.